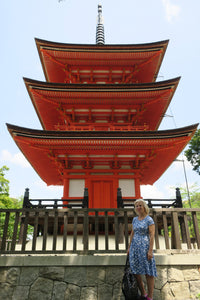 Incredible solo trip to Japan in May 2019 to Kyoto (Part 1) and Tokyo (Part 2) which inspired and amazed me, so many new sights, experiences and inspiration for new prints.
---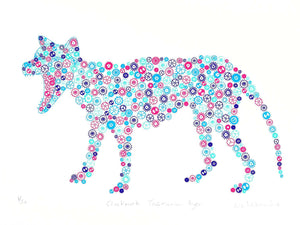 Clockwork Tasmanian Tiger was exhibited as part of the Masters Exhibition of The Royal Society of Painter Printmakers Gallery in 2018 at their Bankside Gallery.
---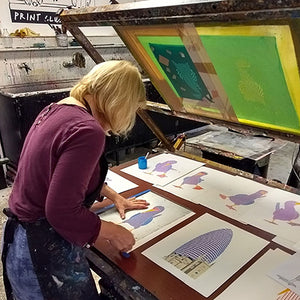 Liz is a freelance printmaker and artist, currently living in London. She has been inspired by her travels around the world and is drawn to the quirky playful and unusual. She creates series of multi-layered screen prints working from her own photographs and drawings. She is a member of The Printmakers Council, Print Club London, Southbank Printmakers Gallery, Studio 73 and Espacio Gallery where she organises a group of artists to put on an exhibition each year.  How long have you been a member: I came to a workshop taught by the charming Craig four years ago, was hooked and have been coming back...