• ArtCan • Crypt gallery • exhibition • London exhibition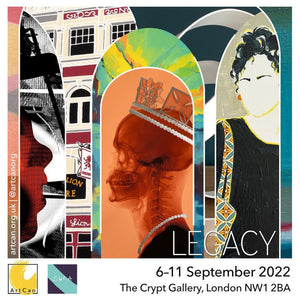 Next exhibition: Legacy at The Crypt Gallery September 2022
Curators: Jill Desborough, Lee Eveson & Rebecca Tucker
The Crypt Gallery – London
6 – 11 September 2022
International non-profit arts organisation ArtCan, in partnership with Suna Interior Design, is launching a new group exhibition, LEGACY, at the Crypt Gallery in London.
This exhibition exploring the theme of "Legacy" will be showing in the wonderfully atmospheric Crypt Gallery under St Pancras Church, Euston Road in London. The show is sponsored by Suna Interior Design Company and will feature over 100 works by selected ArtCan artists. 
Evocative, thought provoking and diverse sculptural, painterly, printmaking and photographic responses, inspired by interpretations of the concept of legacy will be exhibited.